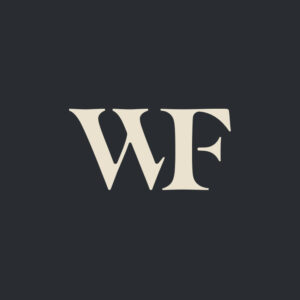 PRIMARY OBJECTIVE OF POSITION
Assists the Operations Manager in maintaining the highest quality of maintenance service in the hotel. To provide efficient, prompt, courteous and proactive maintenance service, hence maximizing guest satisfaction. All work has to be in line with the departmental guidelines and the departmental budgets / business plan.
TASKS, DUTIES AND RESPONSIBILITIES
OBTAIN HIGHEST QUALITY OF MAINTENACE SERVICE
Schedules work as per forecasted occupancy and F&B functions.
Liaison with both Housekeeping and Front Office on scheduled maintenance work
Supervises the daily activities of the Maintenance Department.
Conducts daily and random inspections on works being carried out by the department.
Brings all needs to the attention of the Senior Operations Manager.
Checks in-house activities on a daily basis.
Controls on a daily basis diesel fuel, gas and other supplies required for the smooth and continuous operation of the hotel.
Makes sure that maintenance works are carried out efficiently, effectively and according to priority.
Make sure that all maintenance work is carried out according to established Health and Safety regulations.
Make sure that servicing and audits of plant, machinery and lifts are done regularly according to Government Regulations
Make sure that Pool water quality is kept according to Government regulations
Makes sure that workshop and store rooms are kept clean and organized.
Is aware of departmental costs; takes action to control labour, wastages and other supply costs.
Keeps record of all the works carried out by the department.
Keeps the Operations Manager aware and updated of the department's activities.
MISCELLANEOUS
Attends meetings and training as requested by the General Manager and the Operations Manager.
Attends to guest comforts and requests courteously and efficiently.
Accepts flexible work schedule necessary for uninterrupted service to hotel guest and the hotel's management.
Maintains own working area, material and company property clean, tidy and in good condition.
Continuously seeks to endeavor and improve the efficient operation of the department, and knowledge of own job function.
Is well update on the following :

Hotel fire and emergency procedures

Hotel health and safety policies and procedures

Hotel standards of operation and departmental procedures
CIRCUMSTANCES
Working for a busy Hotel in a highly aggressive and competitive market.
The tasks given in the job description are intended only as a guide to the main tasks associated with the job and in no way are intended to restrict any individual performance of other duties as required by the company.
As is legally expected by the Health and Safety Authority Act XXVII of 2002, the employee shall be expected to cooperate with the employer in all Health and Safety issues so as to safeguard his own health and safety and that of other persons who can be affected by his course of work. Failure to do so will result in disciplinary actions against the employee.